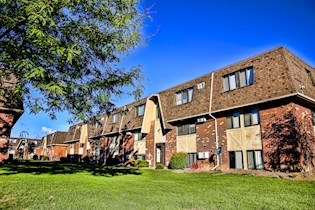 New Release Contact
Reichle Klein Group's Investment Property Advisors Apartment Group Orchestrates $29.4 Million Apartment-portfolio Sale
Reichle Klein Group recently coordinated the $29.4 million sale of an 888-unit apartment portfolio in Toledo and Oregon, Ohio.
Reichle Klein Group's Investment Property Advisors Apartment Group, a team of investment advisors consisting of Tony Plath and Harlan Reichle, CCIM, SIOR, represented R.J. Lloyd, Co., Ltd., of Toledo, with its sale of the four-complex, 888-unit portfolio. Urban Land Company, Ltd., of Columbus, Ohio, was self-represented in its purchase of the portfolio.
Properties included in the portfolio were: Tamarack Creek (160 units, 128,688 SF, located at 4137 Secor Road, Toledo), Piccadilly West (240 units, 179,912 SF, 540 W. Alexis Road, Toledo), Alexor (120 units, 94,528 SF, 5635 Secor Road, Toledo) and Piccadilly East (368 units, 299,807 SF, 2750 Pickle Road, Oregon).
"We received interest from approximately 50 investor groups from around the country," Plath said. "Ultimately, we received offers from 11 qualified buyers through the bid process, and a very strong investor from Columbus was selected. Most of the bidders did not own assets in Toledo and had never made offers on any of our previous offerings. This occurrence suggests the buyer pool is still expanding and strengthening. We are seeing similar interest and depth of the buyer pool on all of the offerings that we take to market."