Are National Chains Lagging Behind in Post-Covid Rebound?
Business continues to strengthen and commercial real estate vacancy continues to decrease. User activity in the market is generally strong, particularly among anchor scale tenants. In-line leasing is slow however, particularly with "national" tenants. Small business retailers are interested in leasing but are often struggling to make the deals work financially or are not meeting landlords' credit standards.
The anchor tenants that have been taking space are primarily discounters or off-price retailers including names like Gabe's, Big Lots, TJ Maxx, and Forman Mills. Restaurant users continue to be among the most active in the market focused both on in-line spaces and freestanding buildings. Raising Cane's is opening its first store in the market in Perrysburg and Culvers continues to fill out its market footprint. As has been the case over the past several years, Perrysburg and West Toledo, particularly at Westgate, are the hottest submarkets.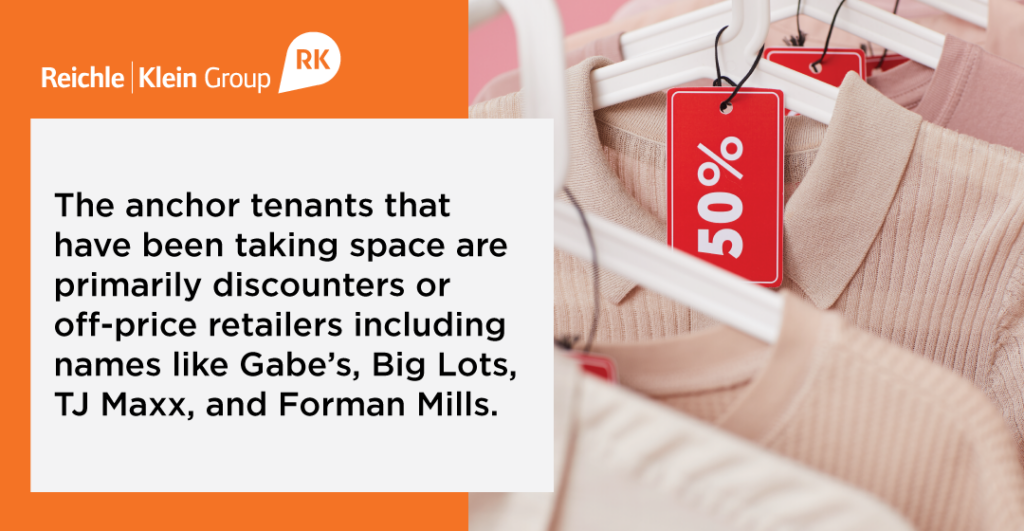 The Reichle Klein Group is always ready to talk about your unique needs and aspirations. They are located at One SeaGate, 26th Floor, Toledo, Ohio 43604. Their phone number is (419) 861-1100. You can find them on Facebook, LinkedIn, or you can submit an inquiry on their contact page for information on a specific property or their general services.
If you like this blog, please feel free to share it on your social media!
Interested in learning more?