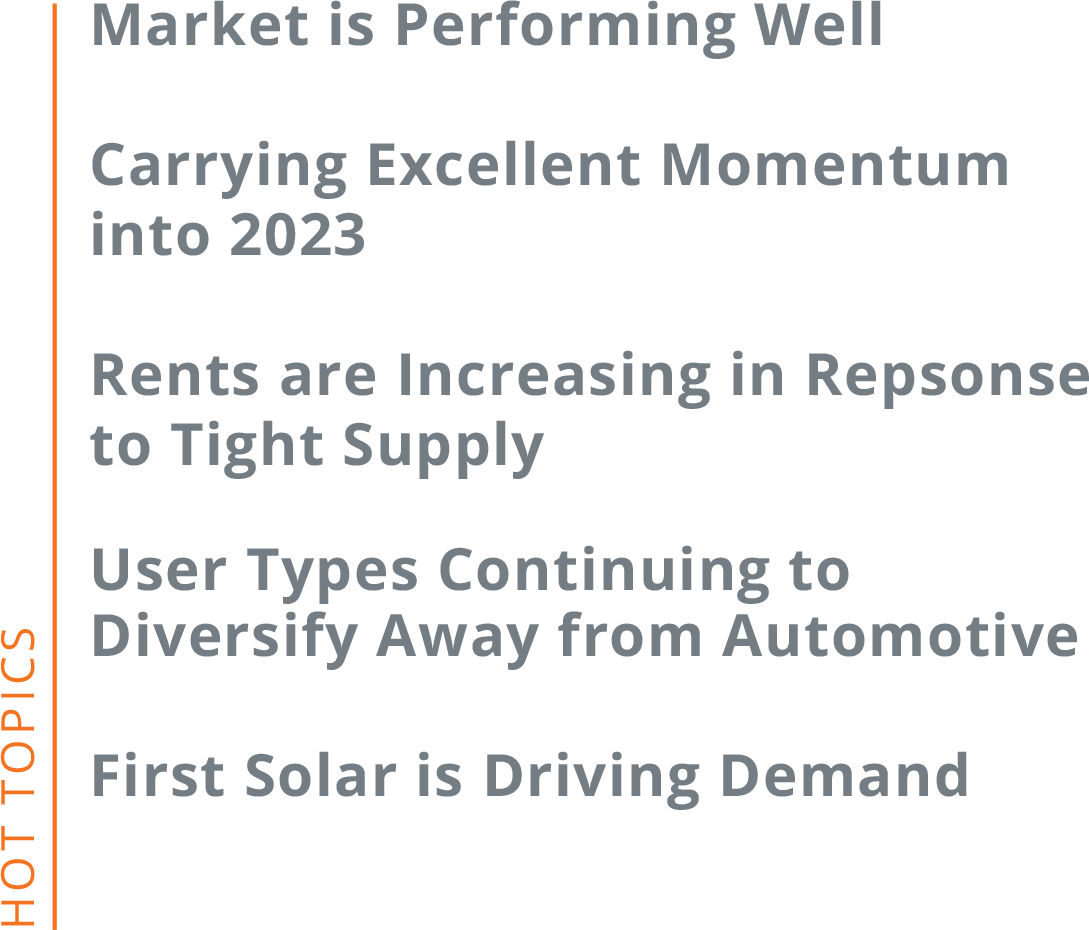 The Toledo, Ohio area industrial space market performed re- markably well in 2022 as captured in the Reichle Klein Group's year end survey. The market also enters 2023 carrying a lot of positive momentum due to sustained demand from users, need- ed spec space that is under construction and announced new projects.
To begin a review of the key market metrics we will start with absorption which reached near record highs for the year. In the second half of 2022 alone, the market absorbed 2.5 million square feet of space. Over the course of the entire year, there was 3.5 million square feet of positive net absorption.
In a market of then approximately 92 million square feet that began 2022 at an overall market vacancy rate of 3% the only way this could be achieved was through significant new construction of primarily built-to-suit facilities, which is exactly what occurred. A total of 3,677,586 square feet of new space was delivered in 2022 all of which was or was intended to be built-to-suit.

Interested in learning more?