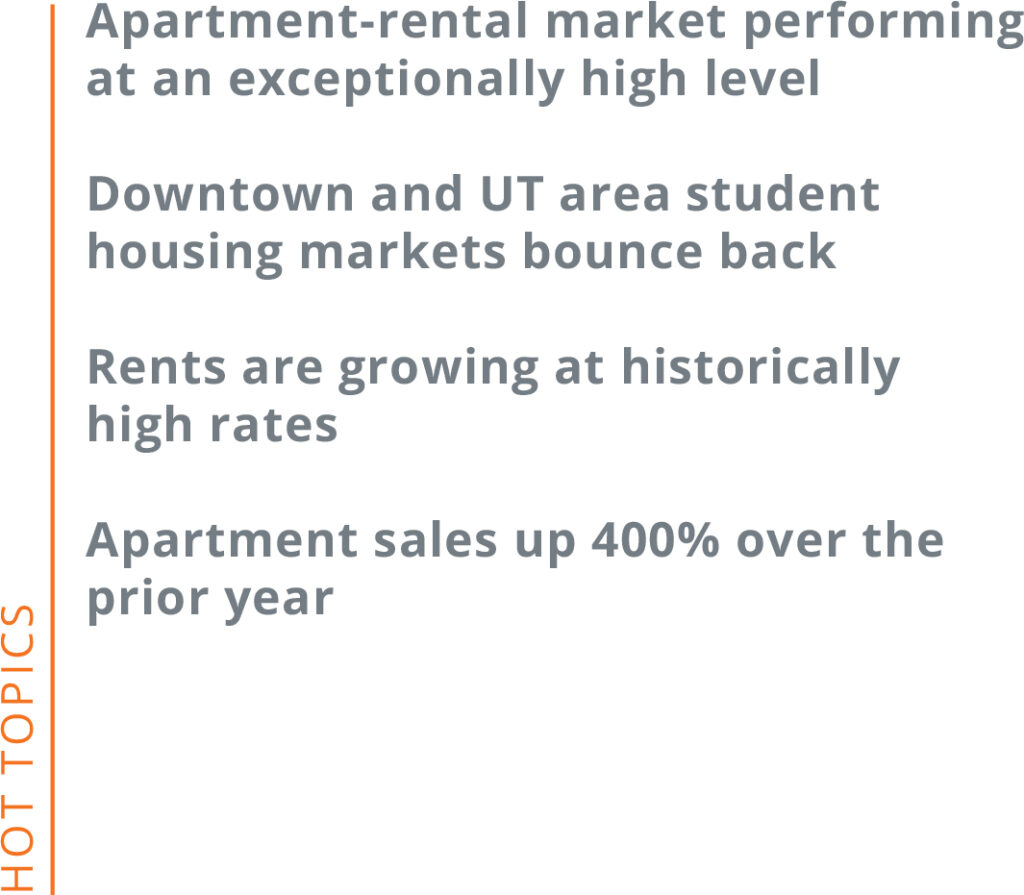 OVERVIEW
The Toledo, Ohio apartment rental market has softened considerably from the red-hot pace of 2020 and 2021 according to the Reichle Klein Group year-end survey of the market. Vacancies continued to increase in the second half of 2022 though at a slower rate than in the first half of the year. The overall market vacancy rate jumped from an arguably unsustainable 2.7% at the end of 2021 to 4.5% in December 2022. The Central Business District and most of the suburban submarkets and segments are outperforming the market average vacancy rate. Two suburban submarkets, North Toledo and Holland/Maumee are underperforming the overall market average considerably.

Asking rents are generally increasing as well, though again, not at the rates achieved over the prior twelve to twenty-four months. The overall average asking rent increased from $898 per unit at year end 2021 to stand at $943 per unit in December 2022 or a rate of 3% over the second half and 5% over the full year. However, though not widespread, 2022 saw the return of concessions which have not been a feature of the market in years. Also, the number of properties reducing asking rents or holding them flat increased in the last survey.
It's not a subject we generally report on, but we also received comments from owners and site managers during our survey about the ele- vated number of evictions in 2022. In fact the number of evictions in 2022 was 55% higher than evictions in 2021. The load combined with the effect of renters pursuing federally funded assistance is resulting in longer than normal eviction timelines.
The number of units under construction is flat from mid-year 2022 and from the end of 2021. There were no full project deliveries in the sec- ond half of the year, though several projects under construction are being built in phases and in those cases early phase units are being offered for rent and are occupied.
Apartment sale transaction volume remains muted with few new offerings being brought to market. Buyer interest remains solid, but the increases in interest rates have created misalignments between sellers and buyers on value and pricing.

Interested in learning more?