Market View | Toledo Office – Net Absorption
Hot Topics
Statistically solid performance in the second half of 2021.

Looming significant new vacancy arriving in 2022 suggests future struggles for the market.

Operating cost increases driving up occupancy costs.

The for-sale market was very active throughout 2021.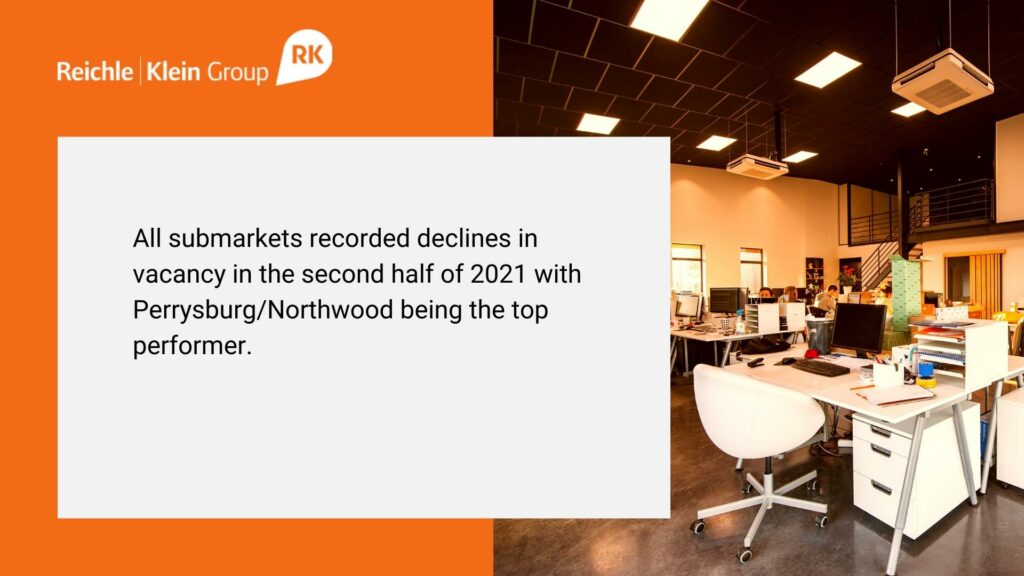 Interested in learning more?
Vacancy/Net Absorption
All submarkets recorded declines in vacancy in the second half of 2021 with Perrysburg/Northwood being the top performer. Likewise, the total positive net absorption that occurred over the last six months of the year was sprinkled throughout the market, though the South/Southwest and the Central Business District captured the largest chunks of it. Unfortunately, the South/Southwest submarket seems poised to lose a lot of ground in the coming year based on several large vacancies coming in the pipeline.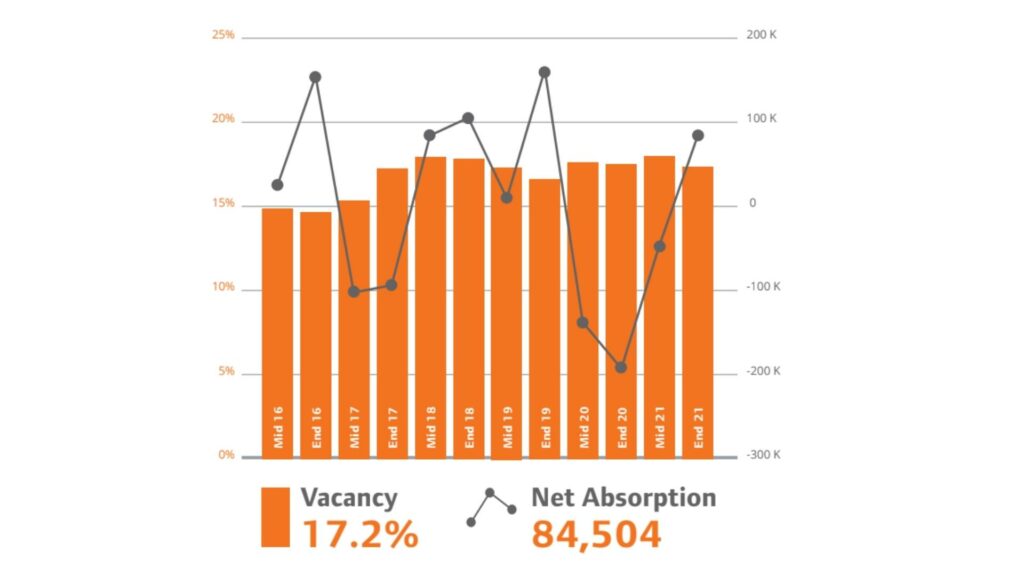 Interested in learning more?