Market View | Toledo Industrial – Unemployment Rates & Vacancies
Hot Topics
Vacancy continues to decline as demand grows.

Market continues to favor owners and challenge those looking for space.

The market absorbed a further 819,868 square feet of space in the second half of 2021.

Demand continues to encourage new construction – primarily build-to-suit.

NorthPoint Development to acquire and develop former North Towne Mall site – adding over 800K SF industrial.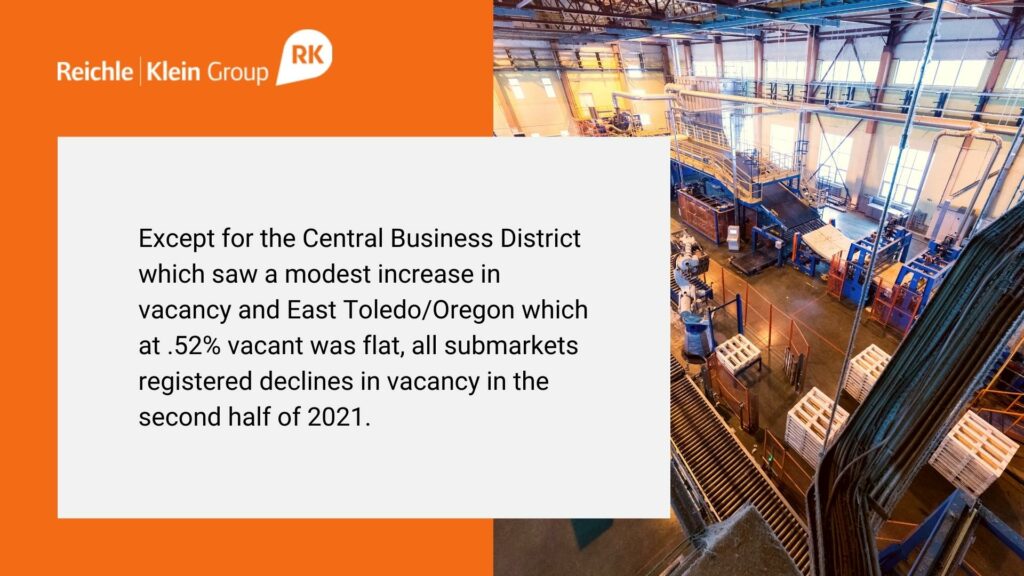 2021 End-Year Unemployment Rates
As of November 2021, the Bureau of Labor Statistics states the unemployment rate for the Toledo MSA is 4.2%, down from 7.0% at mid-year 2021. Ohio's overall unemployment rate also saw a decrease. The U.S. unemployment rate of 4.2% dropped from 5.7% at the end of 2020.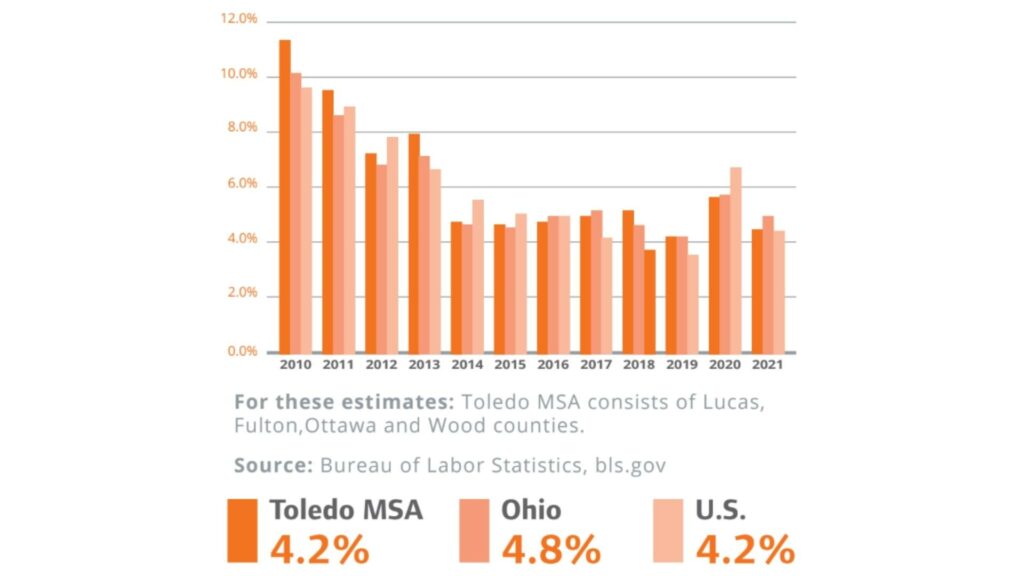 Vacancy/Net Absorption
Except for the Central Business District which saw a modest increase in vacancy and East Toledo/Oregon which at .52% vacant was flat, all submarkets registered declines in vacancy in the second half of 2021. Perrysburg/Northwood and the South/Southwest submarkets notched the largest drops in vacancy during the period. All the submarkets are under 5% vacant. Correspondingly, Perrysburg/Northwood at 357,104 square feet and the South/Southwest at 373,919 square feet recorded most of the overall market net absorption of 819,868 square feet.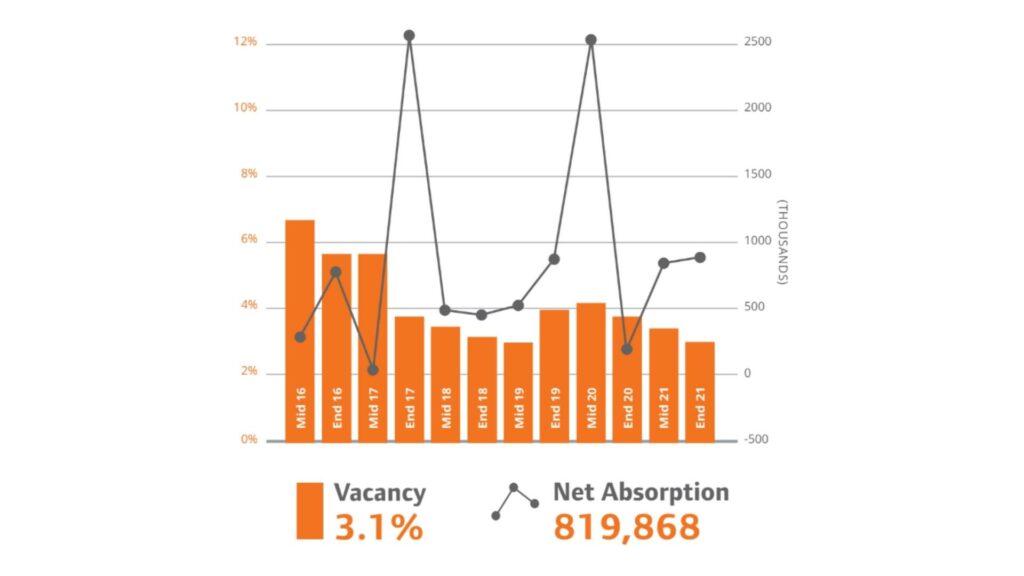 Interested in learning more?