Market View | Toledo Industrial – New Construction
Hot Topics
Vacancy continues to decline as demand grows.

Market continues to favor owners and challenge those looking for space.

The market absorbed a further 819,868 square feet of space in the second half of 2021.

Demand continues to encourage new construction – primarily build-to-suit.

NorthPoint Development to acquire and develop former North Towne Mall site – adding over 800K SF industrial.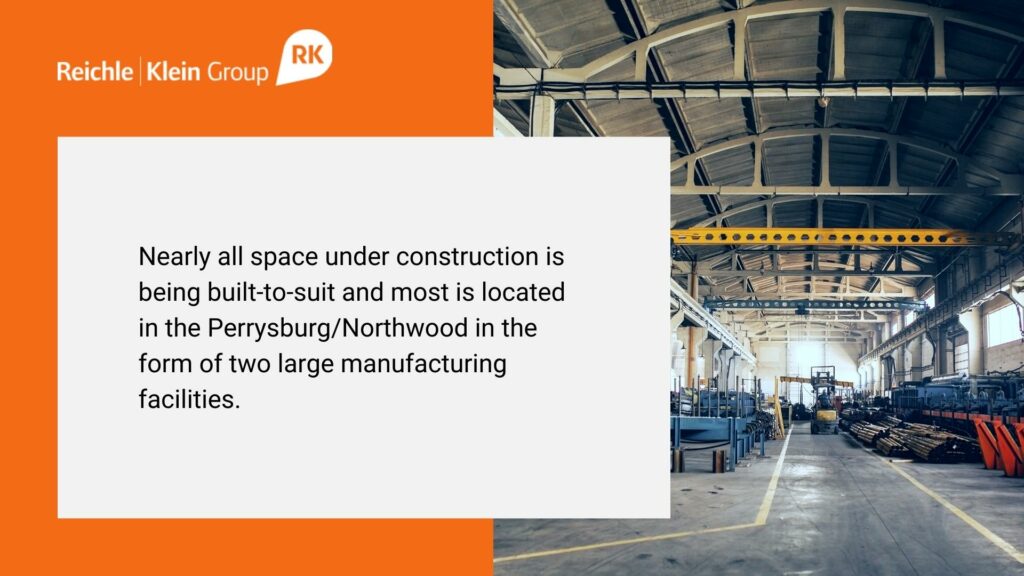 Interested in learning more?
New Construction
The amount of space under construction increased dramatically from midyear and the end of 2020 and stands at 3,341,400 square feet at year-end 2021. Nearly all space under construction is being built-to-suit and most is located in the Perrysburg/Northwood in the form of two large manufacturing facilities.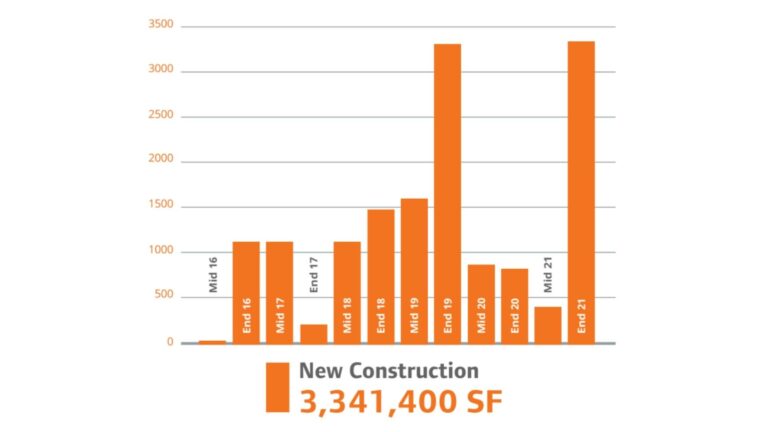 Interested in learning more?