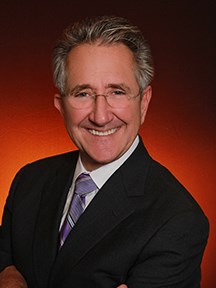 New Release Contact
Reichle Klein Group's Mike Poulos, senior vice president, was recently honored with the bestowment of the unique status of Realtor® Emeritus from the National Association of Realtors®.
According to the proclamation, "This status is awarded with deepest gratitude in recognition of forty or more cumulative years of membership in the National Association of Realtors® and in recognition of valuable and lasting contribution to the real estate profession in the community."
Earning his real estate license in Ohio, Poulos has been with the Reichle Klein Group since 2000. "Mike is the consummate professional," said Harlan Reichle, president and CEO of Reichle Klein Group. "No office broker in our market has Mike's level of experience, extensive resume of transactions or market savvy. He has a well-earned reputation as a highly capable technician and an extremely effective advocate for his clients and customers."
Specializing in the brokerage of office properties in Toledo and the surrounding suburbs, Poulos focuses the majority of his time on tenant representation, user building sales and landlord representation.