Market View | Toledo Apartment – Overview
Hot Topics
Apartment-rental market performing at an exceptionally high level

Downtown and UT area student housing markets bounce back

Rents are growing at historically high rates

Apartment sales up 400% over the prior year
Overview
December 2021 found the Toledo, Ohio area apartment market performing exceptionally well according to Reichle Klein Group's year-end market survey. Rents continue to climb at a remarkable pace. The average asking rental rate is $898 at year-end, having grown 6 percent over the second half of 2021 and 12.25 percent from year-end 2020. 

Interested in learning more?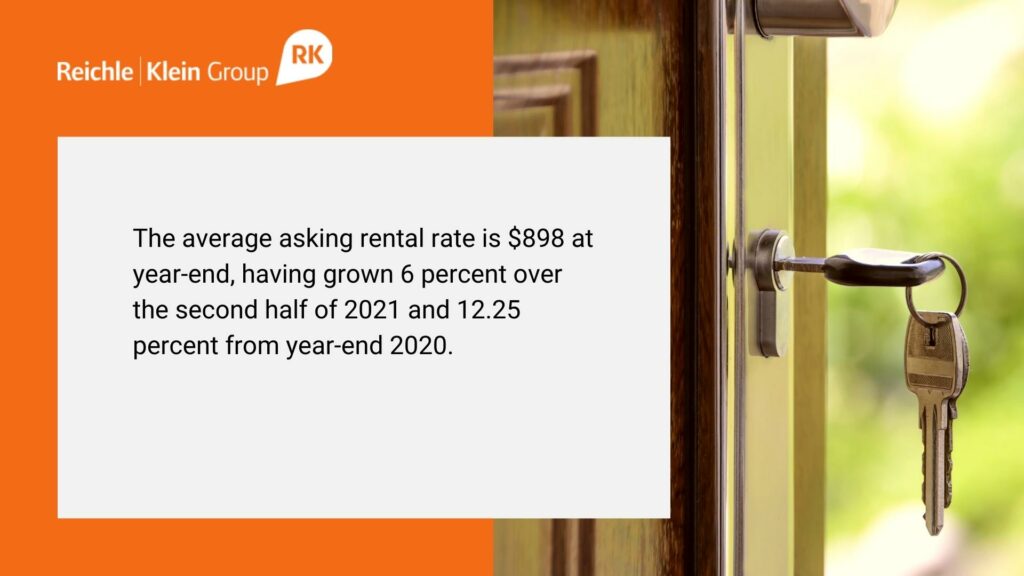 Since the end of 2019 and encompassing the pandemic era to date, the average asking rental rate has grown $162 per month or over 22%. Over the same period, the overall market vacancy rate has declined from 6% at December 2019 to stand at 2.7% in December 2021. Based solely on the increased occupancy and the higher rental rates, the average apartment property in the Toledo area has appreciated over 26% in the past two years.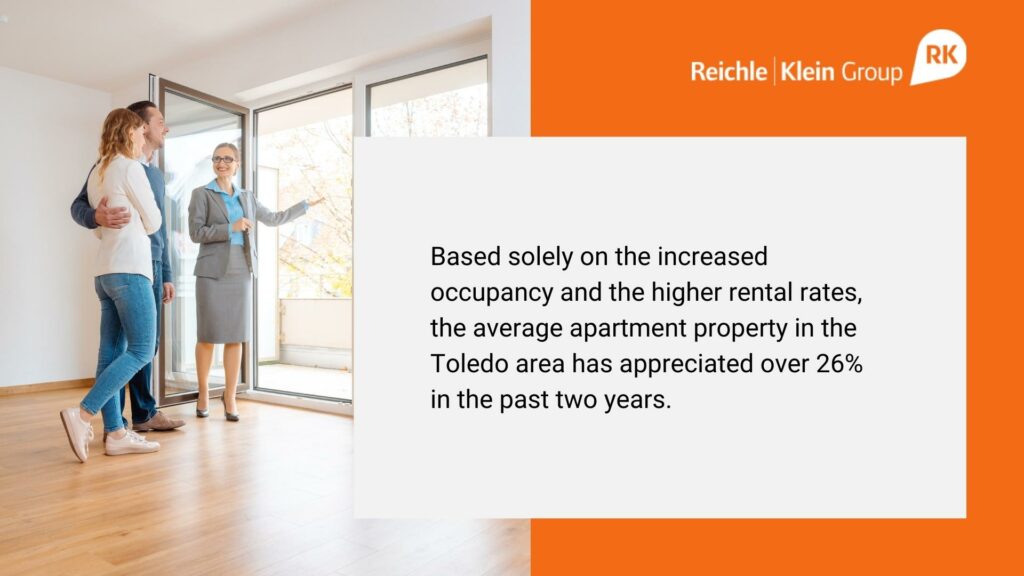 Interested in learning more?