Investing in the Toledo Residential Apartment Market
The Toledo, Ohio area apartment market continues to grow midway through the year. The sector is performing well in the entire area, with downtown and newer suburban communities performing the best. Rents are still rising, albeit at a slower pace than might be hoped for. 
The Reichle Klein Group's mid-year 2022 survey of over 19,000 participating units found that rents are continuing to rise across all submarkets and unit sizes. The overall market average rental rate in our survey was $915 per month, up $17 from year end 2021. That might not sound like a lot, but it stands in contrast with many markets that have seen a decrease in rents, most notably San Diego, Tallahassee, Anchorage, Honolulu, and Syracuse, NY which have seen month-over-month decreases of 6% or more.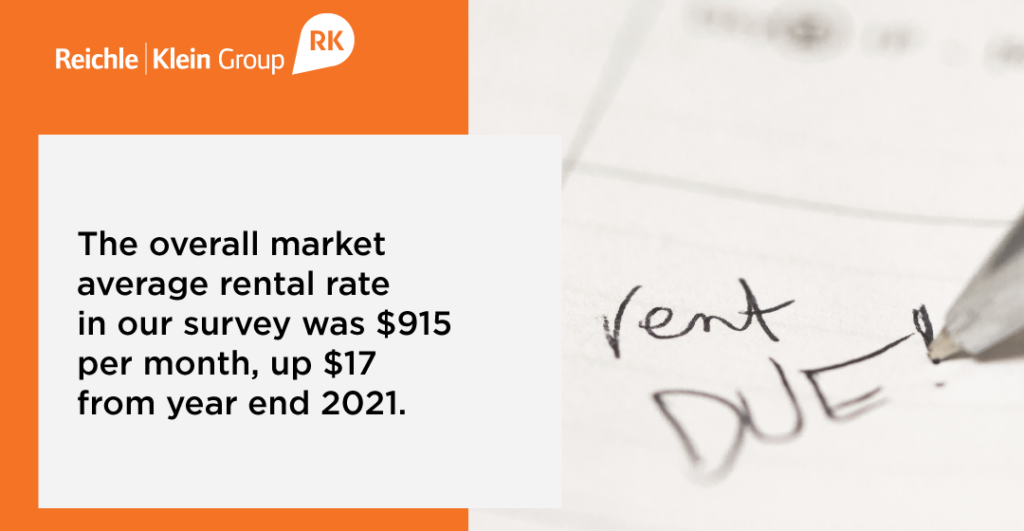 The Toledo area's overall market vacancy rate stood at 4.05% as of June 2022. However, vacancy in the Central Business District and Perrysburg/Northwood/Rossford submarkets is under 2%. This is very impressive considering that these two submarkets have also had the highest level of new construction recently. Vacancy among the newer communities in West Toledo/Sylvania stands at a staggeringly low 1.36%. The fact that these three submarkets also have the highest asking rents in the entire area attests to the attractiveness of investing in the Toledo housing market.
The number of units under construction is down slightly from the end of 2021. Four hundred and sixty-seven units were delivered in the first half of 2022. Three communities are currently under construction, two in the Perrysburg/Northwood/Rossford submarket and one in the South/Southwest submarket. Proposed projects or later phases of projects already underway would bring additional units to the Central Business District, Perrysburg, Oregon, and Waterville.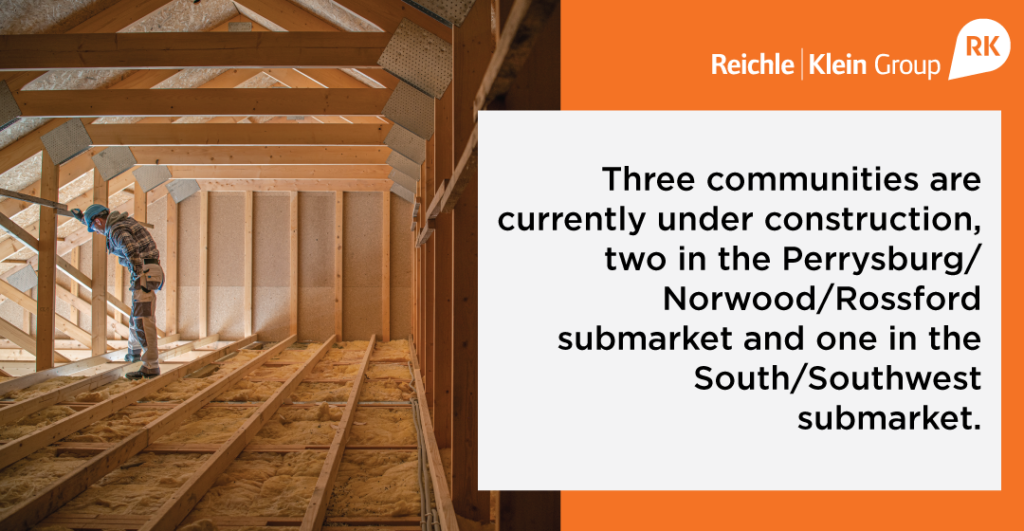 Sales of very large apartment complexes are statistically too low to provide reliable trends. However, the combination of robust construction and steadily increasing rents spells opportunity for investors interested in acquiring apartment properties in the Toledo area.
The Reichle Klein Group is always ready to talk about your unique needs and aspirations. They are located at One SeaGate, 26th Floor, Toledo, Ohio 43604. Their phone number is (419) 861-1100. You can find them on Facebook, LinkedIn, or you can submit an inquiry on their contact page for information on a specific property or their general services.
If you like this blog, please feel free to share it on your social media!
Interested in learning more?