Demand for Industrial Space Remains High in Toledo
The Toledo, Ohio industrial space market is in high demand. During the first half of 2022, inquiries from investors interested in acquiring income producing industrial properties located in the region has been at an unprecedented level. Clearly, the investor community is beginning to have the same positive perception of the market that the local users and developers already have. 
Additionally, the first half of 2022 saw a wave of developers from outside the market inquiring about and/or acquiring sites for industrial development. Given the longstanding shortage of Class A space, this recent uptick in speculative development is a very encouraging trend. It seems a near certainty that this attention will result in more speculative construction and build-to-suit activity. 
In fact, this demand for Class A properties is reflected in the high levels of active searches, inquiries, and transactional activities that we have seen. The results of the Reichle Klein Group's mid-year 2022 survey of the market indicate that overall market vacancy fell to an impressively low 2.8% during the period. Even more eye-brow raising is the Class A vacancy of only 0.9% as of June, 2022. Over the first six months of the year, a whopping 362,465 square feet of space was absorbed, most of that being Class A properties.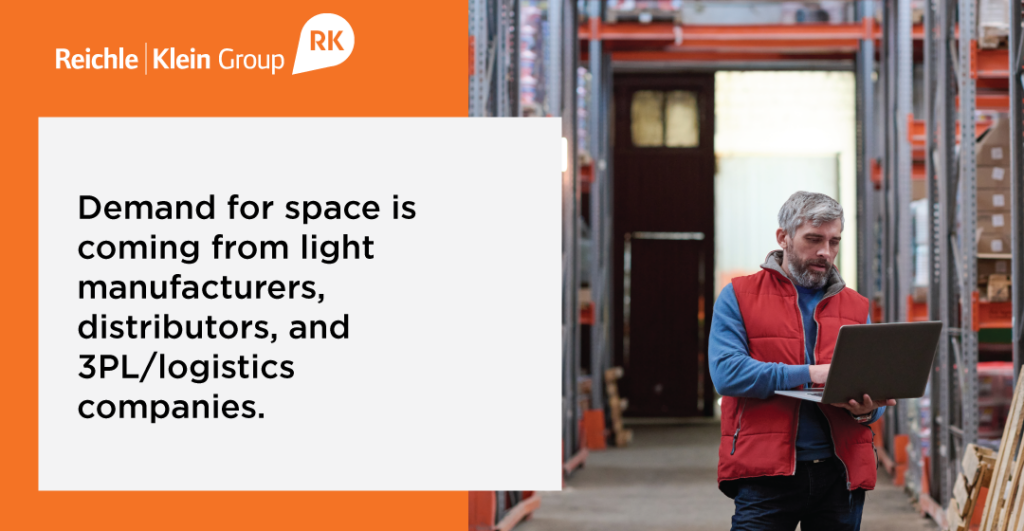 Demand for space is coming from light manufacturers, distributors, and 3PL/logistics companies. Distribution requirements comprised approximately 50% of the requirements during the first half of 2022. That's no surprise given Toledo's convergence of interstate highways, cargo airport, marine cargo terminals, and its reputation for having a well-educated workforce. For example, First Solar, a leading global provider of photovoltaic (PV) solar solutions, has been actively taking advantage of this infrastructure and talent pool. In fact, they recently spent $680 million dollars to add 1.8 million square feet to their Perrysburg site, making it the world's largest PV manufacturing facility outside of China. 
Ironically, the many disruptions to prevailing trends over the past several years, up to and including the Covid pandemic, are proving to be very beneficial to Toledo and northwest Ohio.
Among other factors, reshoring, re-evaluated supply chain management, and e-commerce have ignited demand for industrial space. For the abovementioned reasons, the area has gotten on the radar screen of the industrial developer community. Consequently, at the end of June 2022, construction of industrial space remained at a very elevated level with virtually all of it in the build-to-suit category. This high demand, in our opinion, should allay any concerns that investors might have about liquidity and exits.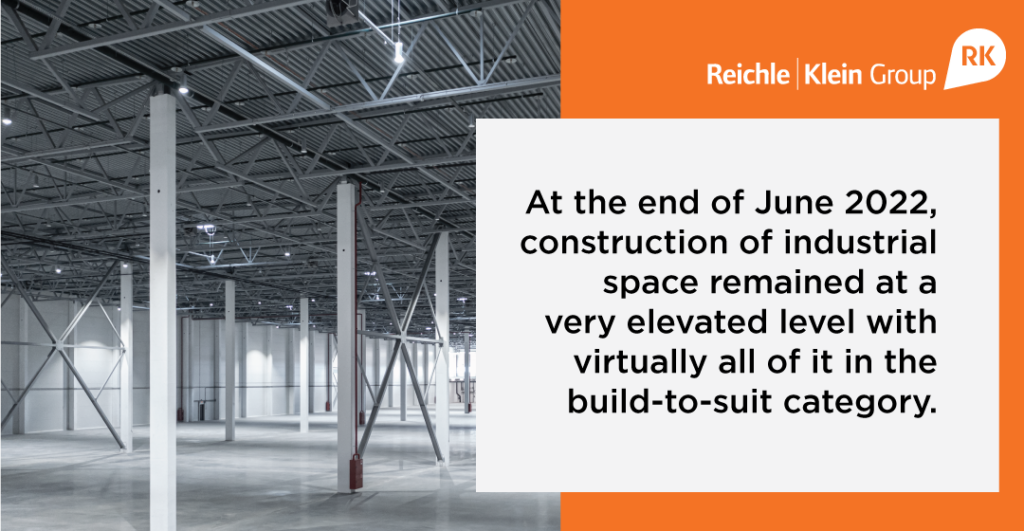 The Reichle Klein Group is always ready to talk about your unique needs and aspirations. They are located at One SeaGate, 26th Floor, Toledo, Ohio 43604. Their phone number is (419) 861-1100. You can find them on Facebook, LinkedIn, or you can submit an inquiry on their contact page for information on a specific property or their general services.
If you like this blog, please feel free to share it on your social media!
Interested in learning more?